I'm Joy Kiddie and I have operated my private practice in Coquitlam, British Columbia for a dozen years, and have been providing virtual Dietetic services across Canada for over a decade. More on Distance Consultations, below. I support healthy eating and weight management using a variety of evidence-based approaches, including a Mediterranean Diet, plant-based whole foods approach / vegetarian, pescatarian or omnivore meal pattern, as well as a low-carbohydrate or slow-carbohydrate approach. 
I also offer a range of services for those that have been diagnosed with food sensitivities or food allergies, Celiac disease, Irritable Bowel Syndrome (IBS), diverticulosis or Inflammatory Bowel Disease (such as ulcerative colitis or Crohn's disease), pancreatitis and Small Intestinal Bacterial Overgrowth (SIBO).
I don't believe in a "one-size-fits-all" approach, but that "Nutrition is BetterByDesign".
I offer services on an hourly basis, as well as complete packages, including;
Complete Assessment Package – with choice of add-on options for low iron, diverticulosis, low oxalate or low-FODMAP. 

Dietary Management Package
Anti-Inflammatory Protocol
Food Sensitivity / Food Allergy Package
Inflammatory Bowel Disease (IBD) Package
Irritable Bowel Syndrome (IBS) Package
Celiac Disease Management Package
Please click on the Services tab or have a look in the Shop for details on each package.
Distance Consultations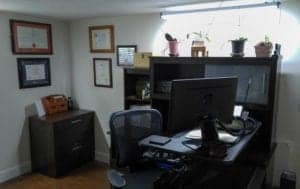 Remote healthcare has become increasingly popular in the last few years and I have a decade of experience providing services in this way. Distance Consultations are virtual 'face-to-face' visits that are functionally indistinguishable from in-person services. 
Distance Consultations were always popular with people living on the other side of the country or across the city, but due to social distancing related to the COVID-19 outbreak, I now provide all services remotely as this protects my clients, as well as myself.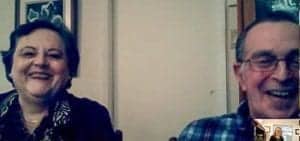 I help people of all ages access my services online and would be happy to help walk you through how to connect with me on the computer. Please click on the tab above to find out what Distance Consultations are like.
I am registered with the College of Dietitians of British Columbia, Alberta and Ontario and am licensed to provide Dietetic services in every province in Canada (except PEI).  I provide detailed receipts which include listing my inter-provincial Dietitian license numbers, so it's easy for you to submit them to extended benefit providers for reimbursement.
Culturally Relevant
I'm familiar with foods, ingredients and eating style of several Asian, South Asian, North African / Middle Eastern and Mediterranean countries which helps me to provide you with nutrition services in a culturally relevant manner.
Personally Relatable
In addition to having professional training and experience as a Registered Dietitian, I also understand first-hand what it's like to reclaim my health.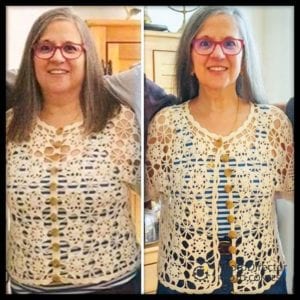 In March 2017, I was obese, had uncontrolled Type 2 Diabetes, and very high blood pressure. 
Over the following two years, I lost substantial weight and put my Type 2 Diabetes and high blood pressure into remission.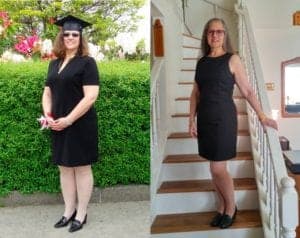 Even though I knew what to do, I had to do it just like anyone else and my passion is to help others to do the same.
Clinical Hours
Clinical hours are weekdays 9:00 AM to 5:00* PM (*3:00 PM on Fridays). Earlier appointments can be arranged on some days.
More Info
To find out what an appointment via Distance Consultation is like, you can click on the tab above. 
If you would like more information or would like to get started, please send me a note by clicking on the Contact Me tab above, or by clicking here.